Photos from the Bloomington All Day Singing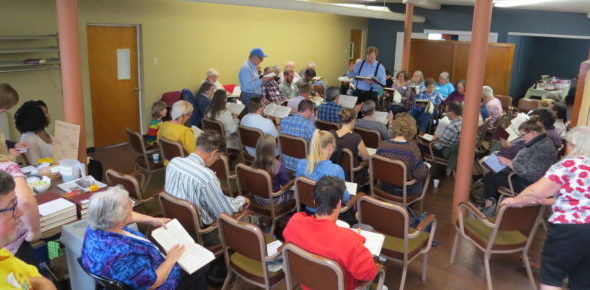 On Saturday, October 21st, I believe we had a record number in attendance for the 14th Annual Bloomington All Day Sacred Harp Singing. Around 80 people joined us over the course of the five hour event from many states–singing 70+ songs. Special thanks to all of the visitors from out-of-state and local media, WFHB and The Herald Times, for covering the event!
Put it on your calendar for next year- Oct 27th 2018. RSVP here: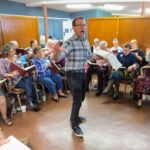 We hope you'll join us at our next local meeting time, again, at Fairview United Methodist Church. 600 West 6th St. Bloomington, IN. You'll find us in the church basement, 7pm-9pm. Remember…
WE MEET ON THE 2ND AND 4TH TUESDAY OF EACH MONTH.