A Message from Moira Smiley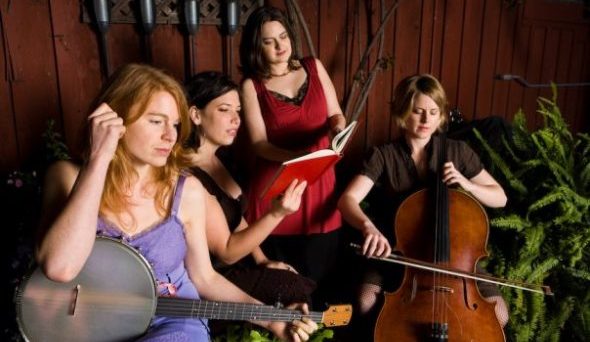 One of the reasons I became interested in Shape Note music was from hearing Moira Smiley sing in Bloomington, IN. One particular concert took place as part of the Bloomington Early Music Festival. I was hooked.
I decided to reach out to Moira to see if she would do a personal video talking about the influence of Shape Note music on her music and also to help us spread the word about our upcoming All Day Singing. Here is her response. Down below, I'll post some of Moira's music. Update: This post is from 2016. This year's All Day Singing takes place on October 21st. Details here.

I like what she says about using the 'calling voice.' Funny…that reminds me of animal calling competitions or when farmers demonstrate their pig calling at the state fair! Now that you mention it, that's not too far off from the sacred harp singing style!
You can follow Moira's projects on Facebook here.
Moira and VOCO's version of Africa. I saw this live back in 2009. It was life changing…